Introducing Max:bot - an entry-level DIY robot that maximizes children's creativity.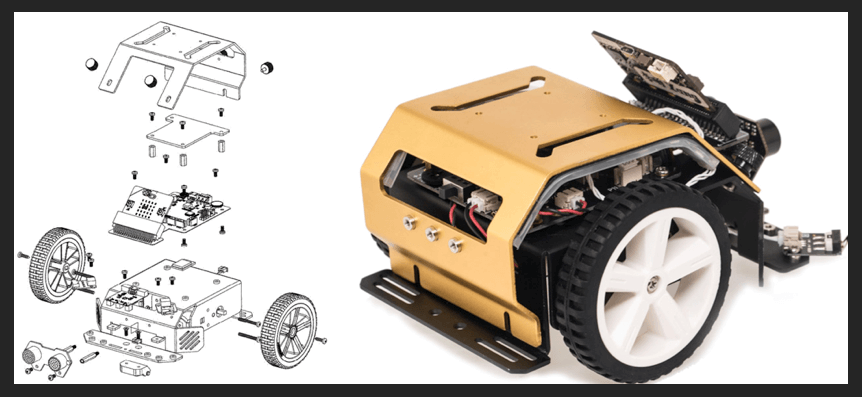 The Max:bot features a well designed aluminum structure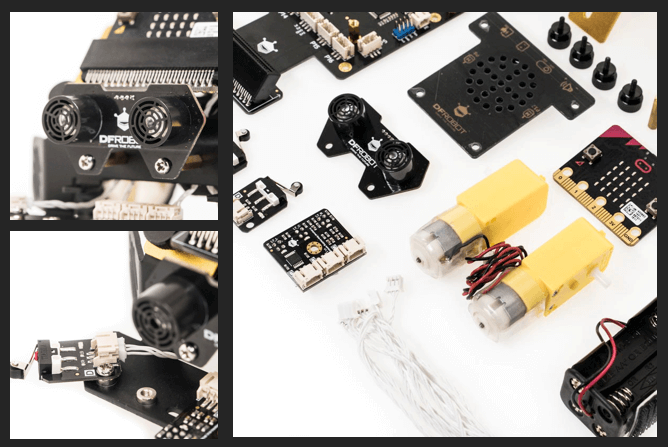 Each kit comes with 10+ electronic modules, including motors, speakers, line trackers, distance sensors, gesture sensor, etc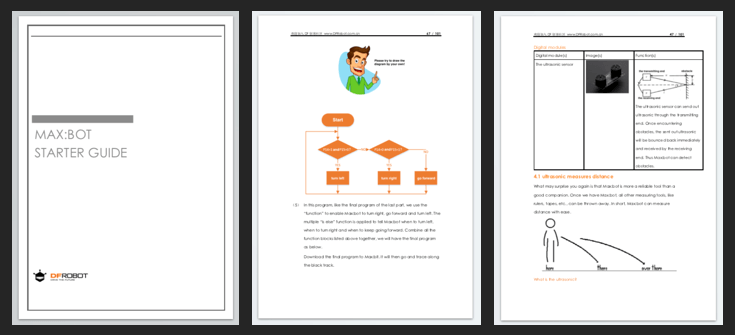 Detailed course material that teaches kids how to use Max:Bot to play music, track line, avoid gap, sense distance, or even communicate with other Max:Bots.

Application:
Track Line:

Chase Light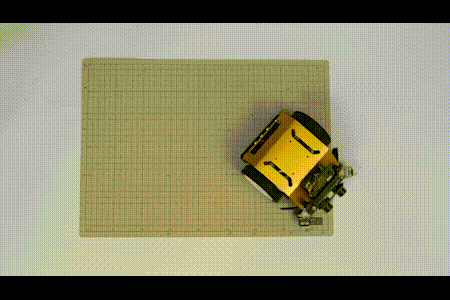 Detect Collison

Detect Edge

Remote Control

Avoid Obstacle



Note: This kit requires mechanical assembly. The USB Micro-B port is reserved for charging lithium battery, which is not included in the package.

Features:
Power Supply: AA Battery x 4
Operating Voltage: 3.3V
Maximum Current: 500mA
Micro USB Power Supply voltage: 5V
Working Temperature: 0-60 ℃
Net Dimension:200*150*100 mm
Package Dimension:250*130*150 mm
Weight: 1250g
Contents:
1x Max:Bot Mainframe
1x Max:Bot Top Cover
1x Max:Bot Expansion Board
2x DC Motor
2x Whee
1x Front Supporting Wheel
1x Micro USB Cable
1x Speaker
2x Collision sensor
1x 3-Way Line Tracker
1x Line Tracking Map
1x Ultrasonic Distance Sensor
1x Battery Case (AA x 4)
2x RGB Light Strip
1x Double Sided Tape
4x Cable (Short)
4x Cable (Long)
1x 2-Way Screw Driver
1x Hex Key
4x Brass Stand (short)
2x Brass Stand (long)
25x M3 Screws
Documents: